Have I mentioned lately how awesome the
Arkansas Women Bloggers
network is? The tips and tricks I learn from my fellow bloggers are invaluable to me as I work so hard to build my blog. It is also a great resource for sending traffic over here to the blog.
This week is no different. The women behind ARWB have put together "Kick Start My Blog". This week will feature suggestions that bloggers can use to make their blogs even better!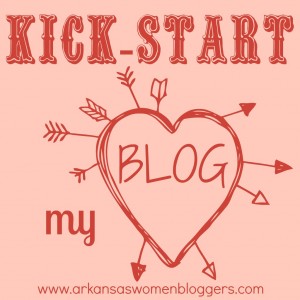 If you are interested in getting the most out of your blog, head on over and see what tips they are giving out this week.
And if you are a female blogger in Arkansas, be sure to join the network. You'll be glad you did, I promise!
Karen W